MENTAL HEALTH
At Westfield Nursery and Primary School, we are extremely proud to have been awarded the Gold Award for School Mental Health, this is the highest rating in this award. The feedback from our coach was excellent, the full report can be read here.

We are committed to promoting positive mental health and emotional wellbeing to all students, their families and members of staff and governors. Our open culture allows students' voices to be heard, and through the use of effective policies and procedures we ensure a safe and supportive environment for all affected - both directly and indirectly - by mental health issues.
We celebrate events such as LGBT awareness month, promote mental health during Anti-Bullying week and during democracy week children learn how every voice matters by voting for the school leaders. On Wellbeing Wednesday different mental health conditions are discussed and children explore how they are feeling. We have a child friendly mental health wellbeing display for pupils located centrally within school and dedicated friendship groups at lunchtime.
Our staff work closely with external agencies work on support programmes such as Lego Therapy, Time to Talk, Therapeutic Music, and Family Action groups such as Happy to Be Me, Risk and Resilience and My Time.
We also act as a food bank hub for Workington Rotary Club, where food parcels are delivered every fortnight and we hold uniform swap shops where parents/carers can access uniform that has been donated.
We actively support local and national charities that resonate with the pupils and parents in school and their experiences, such as Child Bereavement UK, West Cumbria Young Carers and The Sick Children's Trust, who have supported the families in our community for many years.
We have a great deal of support from our staff and parents which we value on a daily basis. Here at Westfield Nursery & Primary School all staff are dedicated to providing all children with quality teaching and provision in order for them to be successful and happy learners, just as it says in our school motto "Smile & Succeed".
CONTACTS
Mrs Vicki Smyllie

SEN Inclusion Leader

Mrs Clare Leisk

Mental Health & Wellbeing Governor
MENTAL HEALTH WEEK - OCTOBER 2021
We held Mental Health Week on the afternoons of 11-15th October, with Maths and English continuing in the mornings as usual. During the week the children looked at what mental health is and then looked at ways to maintain good mental health.
Mrs Smyllie (our Mental Health Lead) held an assembly on the Monday to discuss mental health and introduce the children to our trained Mental Health First Aiders. The pupils focussed on different Mental Health activities in the afternoons, culminating in a parent coffee afternoon on the Friday.
Monday Kindness & friendship
Tuesday Exercise as a way of maintaining good mental health
Wednesday Healthy eating & sleep
Thursday Creativity & mindfulness
Friday PTA coffee afternoon
At the start of the week a selection of children in each class took part in a survey to test their knowledge on mental health matters, we then asked them the same questions at the end of the week to see how their knowledge had improved. We asked the children:
Do you know what mental health is? On Monday 66.67% answered yes, on the Friday this increased to 94.44%.

Do you know ways to look after your mental health? On Monday 70% answered yes, on the Friday this increased to 100%.
On the Friday we also asked the children if they could name a way to help improve their mental health, they answered; exercise, eating vegetables, talking to someone, being at school, quiet time, lying down.
The PTA organised a coffee afternoon on Friday 15th October with a 'wellness' raffle prize and a Mindfulness Colouring Competition with a prize for the best parent and child entry. This will become a regular inclusion event where parents/carers can come into school for a coffee and a catch up.
Mental health and wellbeing is paramount for all of our pupils, parents and staff. We are very proud to have recently achieved a Gold Award for School Mental Health and it was wonderful for us to celebrate the fantastic practise we have in school, and to finally be able to welcome our parents/carers back into school.
USEFUL INFORMATION, SUPPORT AND RESOUCES...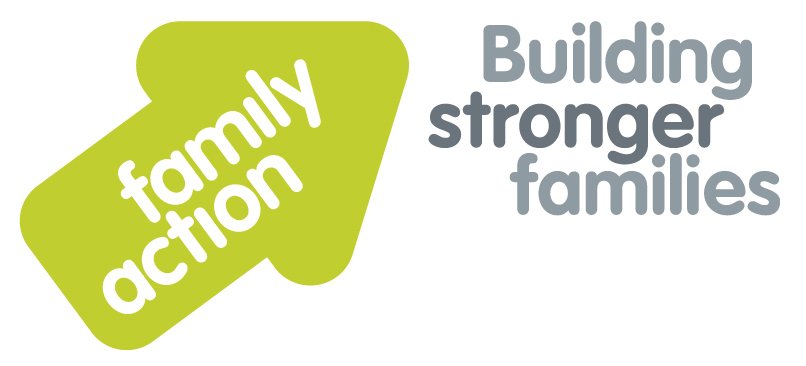 The Children's Centre - Workington
The day to day management and provision of service delivery across Workington Children's Centres is the responsibility of Family Action as part of the Early Help and Outreach contract which was awarded by Cumbria County Council in January 2020. Through this contract Family Action's Children's Centres in Allerdale provide Early Help and Outreach services for families with children up to the age of 12 years old.
West Cumbria Carers provides support to carers who look after a family member, relative, friend or neighbour who could not manage without their help. The organisation provides services to carers in the districts of Allerdale and Copeland in the county of Cumbria.

ChildLine are here for you, whatever's on your mind. They'll support you. Guide you. Help you make decisions that are right for you. their tips and techniques, ideas and inspiration, can help you feel more in control. And you can access them in your own time, at your own pace!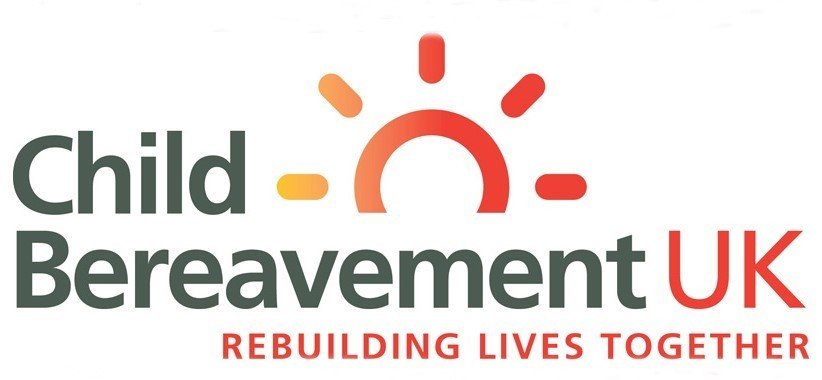 Child Bereavement help children and young people (up to age 25), parents, and families, to rebuild their lives when a child grieves or when a child dies. They also provide training to professionals, equipping them to provide the best possible care to bereaved families.

First Step provides free, talking therapies to adults in North Cumbria. First Step can help with a range of common mental health problems including mild to moderate depression, anxiety disorders (such as chronic worry, panic attacks, health anxiety and obsessions), mild bulimia, anger or sleep problems.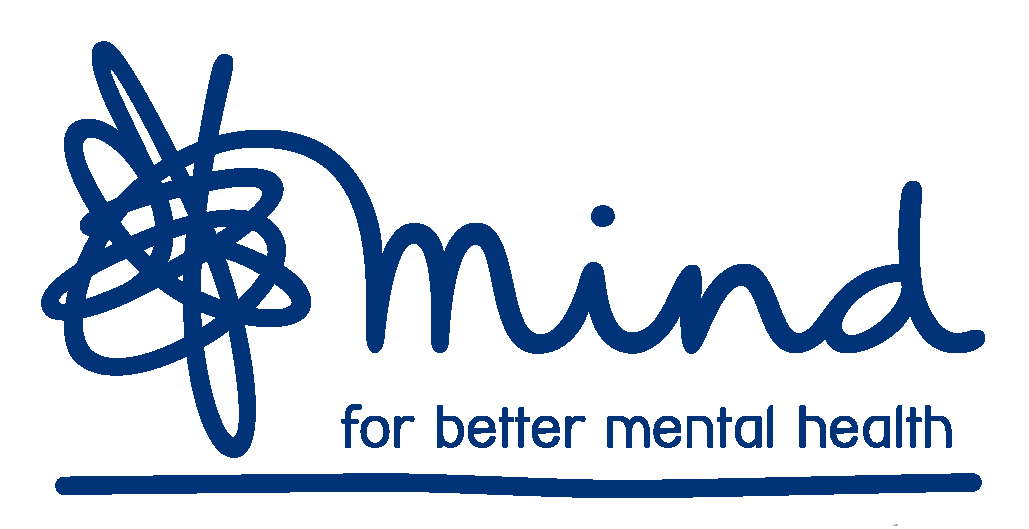 Mind in West Cumbria believe that a healthy body and good social links within the community do much to promote positive mental health and wellbeing. From their office base in Workington, they offer a variety of services to support the local residents in Allerdale and Copeland.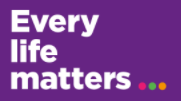 Every Life Matters is an organisation for Suicide prevention, offering courses and support for anyone affected by or thinking about suicide.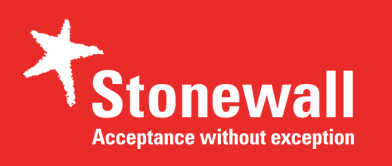 Stonewall are here to let all lesbian, gay, bi and trans people, here and abroad, know they're not alone. They have laid deep foundations across Britain - in some of our greatest institutions - so communities can continue to find ways to flourish, and individuals can reach their full potential.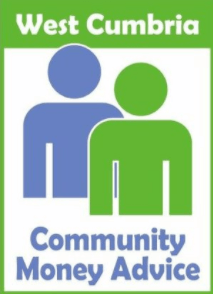 West Cumbria Community Money Advice Workington
West Cumbria Community Money Advice is a not-for-profit organisation that does not charge for its services. We are staffed by volunteers who are fully trained and we are regulated by the FCA.
Their vision is that every West Cumbrian woman has the support, tools and opportunities they need to thrive and achieve their dreams. Their mission is to provide services designed by West Cumbrian Women for West Cumbrian Women to empower all women to reach their full potential.

'Empowering people to take control over their physical health, mental health and wellbeing'
Together We provides a range of services in Allerdale and Copeland. There are three parts of the service, talk, fitness and carry, which aim to combine mental and physical health interventions. They aim to provide a service which is flexible, individual and portable to our community.